Our new state of the art Salon is conveniently located on the Power Road corridor just south of the 202 SanTan Freeway. Our technician's have access to some of the highest quality products that have undergone years of testing in the real World which in turn results in a "completely satisfied" customer experience. Our new and modern pedicure chairs have extensive massage, therapeutic and safety features that you have come to expect during your time of relaxation. We are determined to use organic products that are good for you and strive to purchase "Made in America" whenever possible regardless of cost.
Each and every one of our services focuses on the customers different and unique needs. Our technician's are knowledgeable and will never try to upsell you on a service that you don't need. Our salon does not have any hidden fees and we refuse to assess extra "Covid/Disinfection" charges at checkout. Apple Nailed it Spa is proud to say that it has a board certified Esthetician on site with over 20 years experience. Our Nail artists are some of the best in the business and know their products inside and out. If you have a special design in mind, chances are we can create it.
From the moment you enter the front door you will notice the cleanliness and attention to details that we have implemented. Our receptionist will greet you and ask how we can make your experience with us unforgettable. We always recommend an appointment, but gladly welcome walk-ins. Our vast color selection may be a bit overwhelming at first but we are sure that you will find that perfect one or two? Come meet our amazing team and experience our first class salon environment and we guarantee that you'll be glad you did.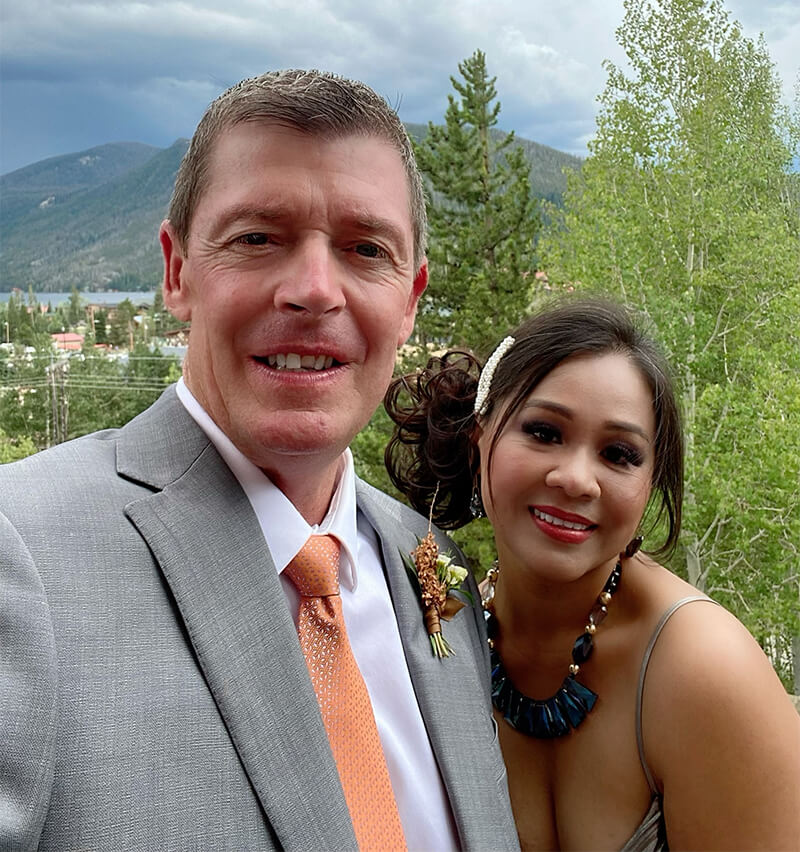 meet tom & apple
Tom and Apple enjoy living in the community that they serve and are both committed to their clients complete satisfaction when visiting Apple Nailed It Spa. When not hard at work in the salon, Tom and Apple love spending spare time exploring all the outdoor activities that Arizona has to offer with their young daughter. It has always been a dream to be able to offer their awesome clients one-stop beauty services in a new and modern salon setting. Now that their dream has come true, they would like to invite new clients to come experience the salon's superior services for themselves. "We promise that you will always be delighted when you leave our salon or we will make it right".
We so look forward to seeing you soon!